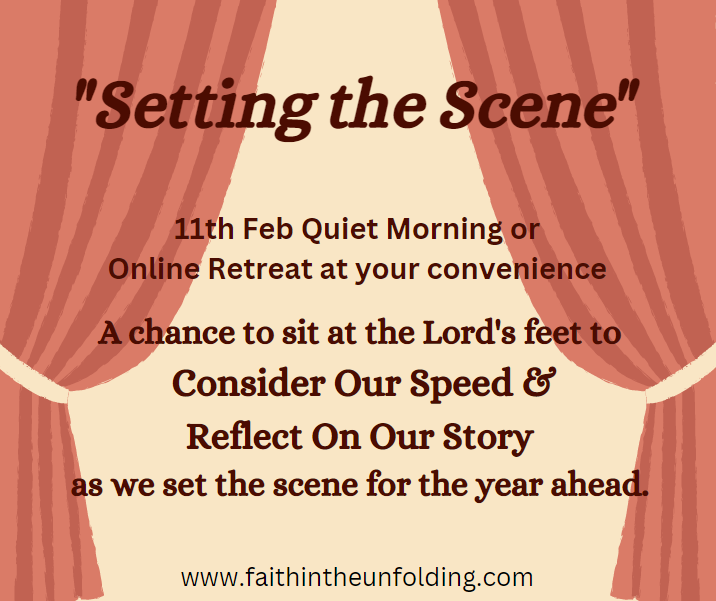 Setting the Scene
Join me for a gentle, contemplative and relaxed few hours as we Consider Our Speed and Reflect on Our Story as this new year begins.
A chance to step aside and tend your soul in a thoughtful and reflective way.
You can join me face to face, Saturday 11th Feb 10am -12.30pm for a Quiet Morning at Harvest House, The Common, Mulbarton, NR14 8JS. Parking available at the venue or in front of the church, which is two doors away.
Gifts from my online shop will also be available to purchase at the Quiet Morning.
Or join online, from the privacy of your own home, at your convenience from Sat 11th onwards.
A Gift Pack will be available for both Quiet Morning and Online participants.
Booking for both is essential to ensure that everyone has access to the resources we will be using during the session.
I very much look forward to sharing this with you.
Book your place on the retreat either in person or online by clicking here
Or for a special subsidised "choose your own price" price, click here