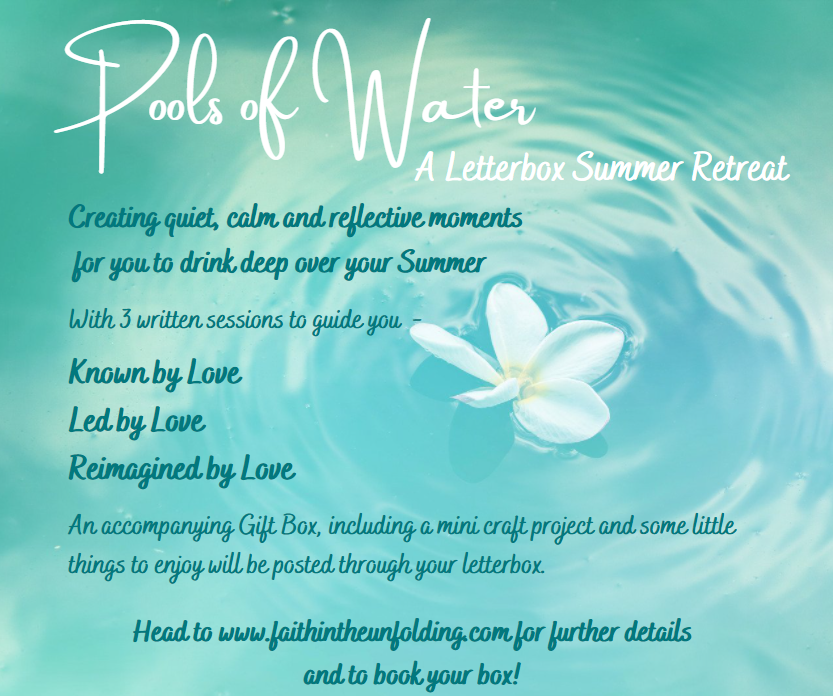 Pools of Water
To do in your own time through the summer break 2021
"Pools of Water" is offered as a chance to take a few steps out of life, however it is looking and feeling for you this summer. My prayer is that these three written sessions will be anchor points for you across the month of August, and the accompanying gift box will provide some nice things to enjoy.
The letterbox retreat gives you a chance to pause, reflect, ponder and keep tabs on where you are at and how you are doing.
Knowing that August can bring full diaries or weather-triggered bursts of activity, this retreat can fit around whatever your diary brings. You choose the time and you choose the place. The journal is portable and can go anywhere with you – to your favourite chair, in the garden, at the beach, on holiday. All you will need is a pen.
Please order your letterbox pack – a journal and accompanying gift box, which includes a summer craft kit – by clicking here.